A healthy smile is invaluable in your everyday life. It is good for your self-esteem, and it is good for your overall health and well-being.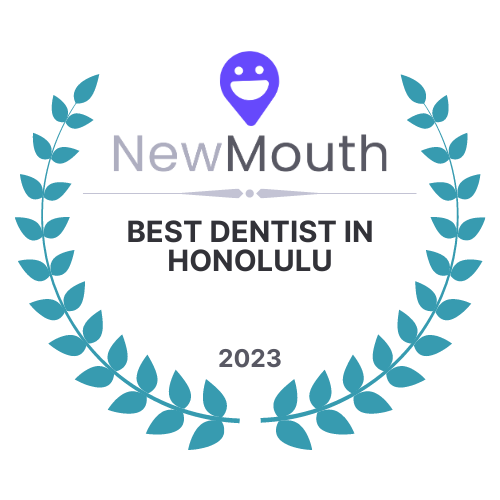 To keep your smile in good shape, you need to do a few things. Every day, you should be brushing and flossing. A few times each year, you should be making appointments for professional dental care.
When you make those visits, why not come to a practice that offers award-winning dental care. Come to A Downtown Dental Group, NewMouth's Best Dentist Honolulu for 2023.
Call 808-797-3680 today to schedule your next dental treatment with our team. We look forward to seeing you and your smile!
What You Should Know
At A Downtown Dental Group, we strive to provide comprehensive dentistry in a comfortable and relaxing environment for all of our patients. Our ability to do that was recognized by NewMouth in its recent awards decisions.
NewMouth reviewed 94 dental practices in Honolulu. They evaluated each office based on:
Education and qualifications
Resources and reputation
Customer experiences
Years of service
Using AI technology, NewMouth analyzed more than 15,000 reviews to find which practices were preferred by patients in this area. Based on that information, NewMouth chose its list of the best dentists.
This isn't the first time our dental professionals have been recognized for their excellent work, either. Expertise.com named us one of its Top 20 Honolulu dentists, and ThreeBest Rated® designed us one of the top three cosmetic dentists multiple times.
More importantly, we want you to experience this top-notch dentistry for yourself. Make your next appointment with us, so you can understand why so many patients keep coming back to see us.
What We Offer
We have been caring for smiles for more than 30 years. With our training and experience, we are able to provide comprehensive care for our patients.
This starts with preventive care. Professional checkups are how we remove plaque and tartar. This reduces your risk of tooth decay and gum disease.
If you have either of those issues, we have fillings and periodontal treatments. For bigger issues, you can come here for a number of restorative services. You can also replace missing teeth with standard or mini implants.
You may want to improve your smile. We can help with that, too. Our cosmetic services can make your teeth bright, straight, and more attractive.
Ask us about our dental care for diabetics. Also, we offer specials for military members and their dependents.
What you need to do next
When you need dental care, get the best service in Honolulu, HI. Come to our practice for treatment by a team that is committed to keeping you smiling for life.
Make your next dental checkup with us. Get to know us and what we can do for you and your loved. Repair, maintain, and improve your smile at our office.
Call A Downtown Dental Group at 808-797-3680 or request your appointment online in Honolulu, HI. Let's keep your teeth looking great together!