Feel Like A Star At Our Honolulu Dental Practice
At A Downtown Dental Group, Drs. Wilfred and David Miyasaki and the rest of our team want to make sure you have the best experience possible. The care we provide at our Honolulu dental practice is designed around what you want and need: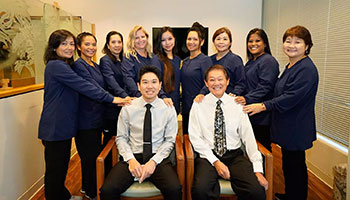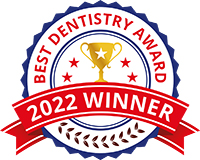 You will get to know your doctors on a personal level.
You will be treated like a close family member.
You will be able to relax with comfort and sedation options.
You will experience pain-free oral care with state-of-the-art technology.
You will receive free consultations and second opinions.
You will never be scolded – we listen.
You will be able to schedule appointments when it's convenient, even on Saturdays.
Call
808-797-3680
to make an appointment and experience what personal service is like. Our dentists make continuing education a priority so we can provide the best care that modern dentistry has to offer. We do everything we can to keep you calm and comfortable during your time with us, and we were recently identified as one of the top 20 Honolulu dentists selected by
Expertise.
Improve Your Smile With Complete Oral Care In One Place
At A Downtown Dental Group, you will find a commitment to high-quality care in a supportive setting. You can improve your smile and maintain your oral health by taking advantage of our many services, such as:
You'll Always Feel At Ease In Our Office
You can rely on our staff to provide the utmost in comfort while you're here. During your appointment, get cozy with a blanket, a pillow, or both. Distract yourself by listening to music with our headphones. To keep you pain-free and worry-free, take advantage of our dental sedation options. And if you have any questions or concerns, including questions about financing options, please let us know at any time. We want to be the Honolulu dental practice you can count on for all your oral care. Plan to visit A Downtown Dental Group by calling
808-797-3680
today.