Today's post is a little different from what you will typically find in this space. Instead of a focus on a particular service or aspect of our general dental practice, we want to share our appreciation.
A Downtown Dental Group recently won the 2022 Best Dentistry Award. We are both honored and humbled to receive this recognition, and it renews our commitment to provide the highest-quality dental care that we can for our patients through Honolulu.
If you are already one of our patients, then you know the kind of service that we deliver. If you are not one of our patients, we welcome you to make your next appointment with us.
Call 808-797-3680 today to set up your visit.
A Record of Satisfied Patients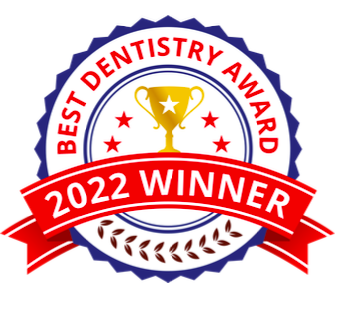 The panel that judges the Best Dentistry Awards made their decision based on two primary factors:
Outstanding service
Patient satisfaction over the previous year
According to the judges, several businesses stood out, but our practice came out on top. The Best Dentistry Award winners are named in major cities throughout the United States. One practice is named the award recipient in each city.
As such, we are appreciative to be considered among the best dental practices in the country.
Decades of Service
Dr. Wilfred A. Miyasaki grew up in Waipahu. He also spent a lot of time at the dentist because he had many cavities when he was little. Knowing how much he disliked his own dental visits, he decided to become a dentist and to make oral care as enjoyable as he could for his patients.
From the beginning of his career, Dr. Miyasaki's focus has been on finding ways to help his patients. To do that, he has made it a point to understand his patients' dreams, fears, and goals for their smiles.
As modern dentistry is always evolving and improving, Dr. Miyasaki is always learning. Every year, he completed 50 to 100 hours of continuing education classes through the Pankey Institute, the Las Vegas Institute, and other organizations.
In 2014, Dr. Miyasaki's son — Dr. David Miyasaki — joined the practice as well. Dr. David shares his father's work ethic and his desire to develop long-lasting relationships with the individuals and families who come to our office. One day, he knows he will take over the practice, and he has every intention of building on the quality care that they already deliver daily.
Treat Your Smile to Amazing Dentistry
When you come to our office, you will find:
Comprehensive dental services
Patient-first service
Comfort-enhancing technology
Personalized care
Discover why so many people keep coming back to see us for their oral health needs. Call A Downtown Dental Group at 808-797-3680 or contact us online to request your next appointment in Honolulu, HI.