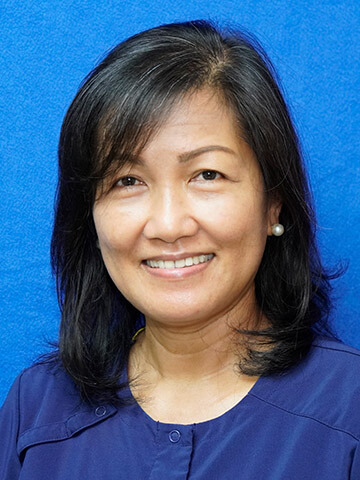 We're celebrating Dental Assistants Recognition Week during March 7-13. Although we appreciate how important our assistants are to our dental family, we want to take this week to be intentional about our gratitude.
Remy is one of our devoted dental assistants. She's been helping patients feel comfortable during their visits for a decade now. Previously a dentist in the Philippines, she will treat you with respect and dignity, and she will take care of your needs while you're here, whether you've been visiting us for decades or are new and afraid of dental appointments.
Remy might help you with X-rays or with a complex procedure like tooth removal to ensure it goes smoothly. She loves learning new things, spending time with her husband and son, and going out with friends, especially if it involves window-shopping.
Our patients tell us time and again how happy they are with Remy's care. For example, Ofelia says: "Remy, who assisted Dr. David, always makes you feel at ease."
Don't forget to tell Remy or your other dental assistant how much they mean to you in our office or on social media during Dental Assistants Recognition Week – or anytime! To visit a friendly team in Honolulu, call 808-797-3680 to request your appointment.